赫格纳斯(中国)有限公司
发表时间:2019-01-22 09:01:00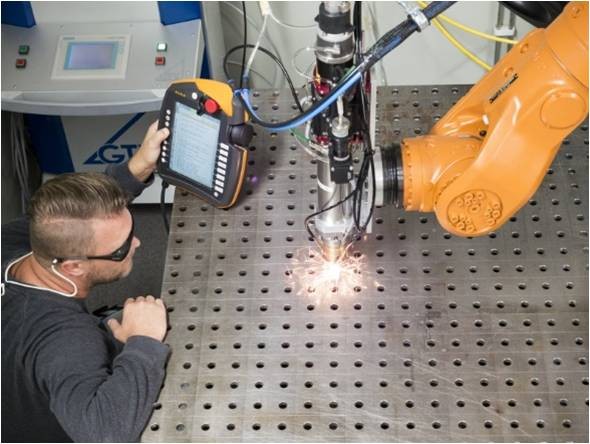 Höganäs(赫格纳斯)是世界上最大、最有经验的铁基金属粉末生产集团之一。公司总部设在瑞典的赫格纳斯, 在全球八个国家设有生产基地,可以方便快捷地为您提供各种高品质产品和服务。 赫格纳斯(中国)有限公司是其全资子公司,拥有亚洲技术教育中心(ATEC))亚洲涂层技术中心(ArcX)。
AMPERIT®商标生产用于诸多领域的热喷涂粉末已有三十多年的历史。我们拥有成百种可用于火焰喷涂,超音速喷涂,等离子喷涂以及冷喷涂的标准粉末。因为具备完整的喷涂与检测设备,位于德国的表面技术应用工程实验室具备很强的与用户合作开发以解决用户特殊应用的能力。
Höganäs亚洲涂层技术中心,致力于为表面涂层行业和钎焊行业提供最好的技术服务。自2016年成立以来,全力支持客户追求创新和推动新业务,确保客户充分利用Höganäs材料的优势开发总成本最低的涂层。利用ArcX先进的设备和专业技术,结合DOE实验设计法的恰当运用,我们能够找出不同基材和涂层搭配的最佳工艺窗口,完成客户工艺的最优化。当客户在现有的生产线上推行新的应用面临较大挑战时,我们能够支持客户前期开发。在证实实验方案可行后,帮助客户在ArcX进行首批生产。同时利用金相实验室完善的设备资源,包括扫描电子显微镜 (SEM)、光学显微镜(LOM)、EDX X-ray、宏观/显微硬度测试仪、盐雾腐蚀实验机,分析成品性能和解决生产问题。
为满足不同行业的需求,我们生产数百种不同粉末。每一种都经过潜心的研发、测试及改进、精心地组织生产。公司产品应用的领域:粉末冶金、软磁应用、表面喷涂、钎焊、焊接、3D打印、摩擦、复印载体、热聚合过滤、化学及冶金工业和食品添加等。

Höganäs AB is one of the biggest, most experienced ferrous metal powder manufacturers in the world. Headquartered in the city of Höganäs , Sweden , it has production facilities in eight countries around the world, providing high-quality products and services to customers with ease and speed. Höganäs China is a wholly owned subsidiary with the Asia Technology and Education Center (ATEC) & ArcX Coating Hub Asia.
The trade name AMPERIT® is produced for Thermal Spray Powders with a variety of applications for more than 30 years. Hundreds of material variations for flame, plasma, HVOF and cold-spraying are available as standard materials.With in-house spraying facilities and coating test equipment, our application engineering laboratories for thermal spray powders in Germany are very well equipped for joint development of application-related solutions for customer's special needs.
To satisfy different industry needs, we produce hundreds of different powders. Each undergoes careful research and development, testing and improvement, and well-organized production.
Our application areas include powder metallurgy, soft magnetic applications, surface coatings, brazing, welding, 3D printing, friction, printing carrier, hot polymer filtration, chemistry and food additives.
ArcX , Höganäs' surface coating hub is committed to supplying the best technical services achievable to the surface coating and Brazing industries. After inaugurating in 2016,ArcX enables us to fully support your quest to innovate and drive your surface coating business, in order to get the most out of our metal powders and their many benefits – at the lowest total cost.
State-of-the-art equipment and expertise at ArcX support our mission to optimize our customer's processes at the lowest total cost. Properly applying DoE, Design of experiments, we have a tool to find the optimal process window for various combinations of substrate and coatings.
If customers have tough challenge in implementing a new powder or application into existing production lines, we are committed to delivering quality. After demonstrating proof of concept, we are able to facilitate first-series production at ArcX.
In addition,with resources such as a scanning electron microscope(SEM), light optical microscope (LOM), EDX x-ray, macro/micro hardness tester and salt spray equipment for corrosion tests, our metallography lab is well equipped for analyzing your finished product properties and support solving production problems.
赫格纳斯(中国)有限公司
地址:上海市外青松公路5646号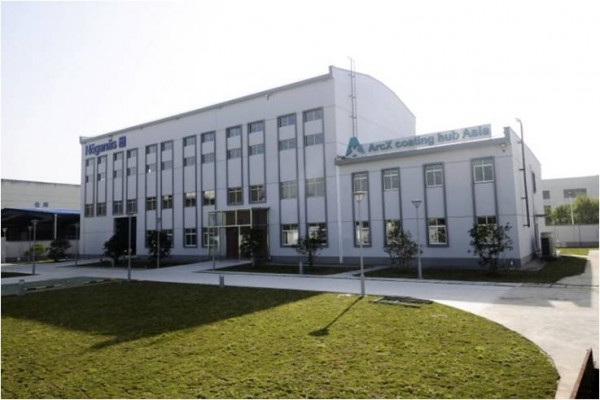 邮编:201799
电话:+86 21 6700 1016
传真:+86 21 6921 0894
手机:15021869916(朱成才)
E-mail:chris.zhu@hoganas.com
网址:http://www.hoganas.com/china
Höganäs China Co., Ltd
Tel:+86 21 6700 1016
Fax:+86 21 6921 0894
Add:5646, Wai Qing Song Road, Qingpu, Shanghai
Mobile: 15021869916 (Chris Zhu)
E-mail:chris.zhu@hoganas.com
Website:http://www.hoganas.com
关注我们的公众号,为您提供更多信息